Animals
Body
Children
Courage
Dreams
Earth
Ego
Emotions
Enemies
ETs
Family
Life
Love
Marriage
Mind
Money
Peace
Positive and Negative Power
Profession
Reincarnation
Sex
Yin and Yang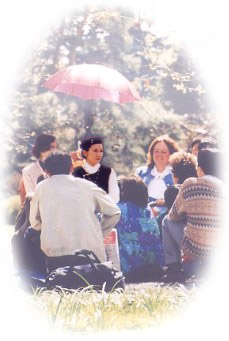 Teachings
"All of the verbal lessons or lectures I give you are just a very small part of it – 30% of my teaching, and 70% you learn through silence, through meditation, through your sleep. While you sleep, you'll be taken up to a higher school, and then study there. That's why even though you sit in meditation and you don't see much sometimes, your wisdom still increases ten-fold, twenty-fold, a hundred-fold. Your loving kindness, your level in every aspect rises up. It is because of the teaching in silence.

No Master ever uses words to enlighten the disciple. Even though he might appear to speak or to teach the disciples through some verbal expressions, that is not all. And once we are connected within, we always have the direct teaching. That's why you become wiser, you become more knowledgeable in all things, and whenever the situation arises, you know what to do. Even though before you would not react so quickly, now you can. It is because every day you learn with the Masters, past, present, and future also, during your meditation, during your sleep, and/or during your daily activities. You are blessed twenty-four hours. That is the difference between the enlightened person and the not enlightened person, between an initiated person and a non-initiated person."

From "The Difference Between A Saint & An Ordinary Person"
News 99, Master Says
Spoken by Supreme Master Ching Hai
Seattle, Washington, USA • April 8, 1993
(Originally in English) Videotape #349
Supreme Master Ching Hai not only imparts supra-worldly knowledge to us, She also teaches us how to bring Heaven into our daily lives.
This section presents a selection of quotes from the vast and diverse body of teachings by Supreme Master Ching Hai. For quick viewing, they are sorted by subject. The source citation below each quote is an invitation to further reading.
For more information, please check the sections Publications and Download. The search feature lets you quickly and conveniently locate Master's teachings on any subject of interest.


Ahimsa
Buddha
Chakras
Enlightenment
Free Will
God
Golden Age
Group Meditation
Heaven
Islam
Jesus Christ
Karma
Prayer
Religions
Samadhi
Spiritual Practice
Supreme Master
Wisdom
Wisdom Eye
Bible Stories
Master Tells Jokes
Master Tells Stories